I feel amazingly happy and contented
I finally get to see my very own Marco Polo after 4 days today!
Gym was pretty tiring today;
was there from 4pm up to like 710pm.
it was alright, although at around 6 plus, Rafael almost
killed me
with those Latin moves.
THAT was by far the most tiring class I've ever been to
(probably because I didn't eat anything for the whole day and had a dance class earlier)
.
however, I think I can shake half as good as shakira now -
or maybe only 1/4 just as good as she is. heh :P
and
I lost another 1.5kgs
Been almost two weeks in now, and I already lost a good 3.5kgs! YES!
i'm on my way, tra la la la la~
Met up with Jasmine and Jason for sushiking later on, and
godamnit
- we devoured almost 20 plates of sushi altogether.
THIS happens whenever we get a discount or a promotion going on.
there-goes-my-so-called-diet!


anyway, thanks Ralph - for the ride!
I was looking through my photos on my laptop; those 1 year old ones
Stumbled upon a couple that made me
miss my uber long hair.
took this when i was a waitress at some japanese restaurant
LOOK how long my hair was and how different I look back then.
OMFGWTFBBQ.
this is classic!
with jasmine - one of our crazy stay overs!
remember the slushie-on-joyce's-hair and the fart story?
HAHAHAHA.
i've decided to keep my hair longer from now onwards.
NO MORE bob cuts for me
- yups, sayonara :D
ANYWAY, that's NOT the
highlight
of this post
THIS IS!!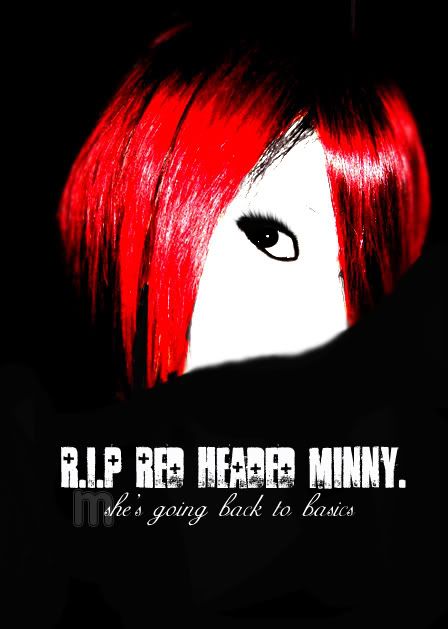 VERY,
very
soon.
i've made up my mind; 100%.


might do it tomorrow or this weekend, idk!



sneak peek
of how I MIGHT look like by next week.
do check back!
waddya think?

long/short hair?
red/brown/black hair?
alrighty, i'm off to bed now.
it's almost 330 in the morning!