omgomgomgomg.
i have quite a lot to do today - and yet, here i am; blogging!
i need to get my butt to my high school to sign some papers in order to obtain my original O & A levels certificate. Then, I have to continue packing because I'm only 80% done. Right. I'm having a major headache packing this time; had to pack for my photo shoot and also that interview I'm going to for SIA. Cramming 'going to the gym' into today's schedule.
I guess I can chill at night.
but then I need to unpack -.-
nonetheless, here are two pictures of my new hair.
yep, it's NOT red anymore.
actually, it still is. dark brown with dark red undertones;
didn't do it that way lah. the red wouldn't absorb any color perfectly, except if i go for JETblack.
Jetblack?
omigod. no way.
if i had it done that way, I wouldn't be able to have any other colors on my head until new hair grows.
well! i'm moving to Penang in less than 4 hours!
I need to go for some serious job hunting, shopping and tanning.
cannot already, I'm getting fairer each second;
even my dad says I smuggled into Malaysia from the Antartics.
went out with a group of friends the other day.
took this at some japanese restaurant at Pulau Tikus
[dont remember what's it called]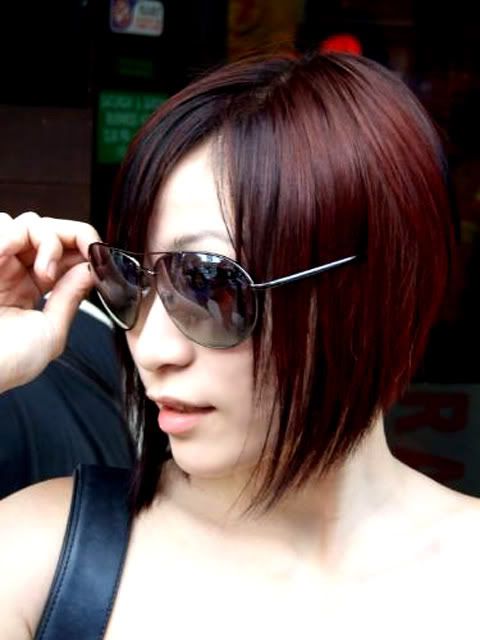 dont remember who took this but this is sooo random :D
i look like some celebrity
(perasan/siok sendiri)
in action.
i better be going!
time does not wait upon anyone.
we cannot change time,
but time can change us.