If you leave me tonight,
I'll wake up alone,
Don't tell me I will make it on my own.
Don't leave me tonight,
This heart of stone will sink 'til it dies,
If you leave me tonight.
Don't you see?
[stay close, don't go : secondhand serenade]
It was a Thursday, Friday, Saturday and a Sunday..
SLEEEEEEEEEEEP OVER!!!
It's been so long since I last hung out with them;
more to like - I don't even remember when was our last sleep over!
I'm missing you girls already!
♥
photos here are taken by
I Min's
w810i on Friday.
thank god for cellphones because my camera died..
taaa-daaaah.
no more
Miss red hair
or Miss
ang moh.
i feel kinda sad though, i look like a chinese school girl now
but i've never attended one lol.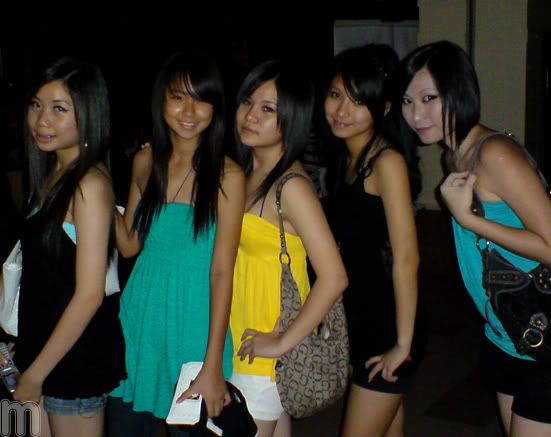 bumped into yee ming!
i guess i need more tanning sessions. LOLOL.
and notice the colors that we're wearing!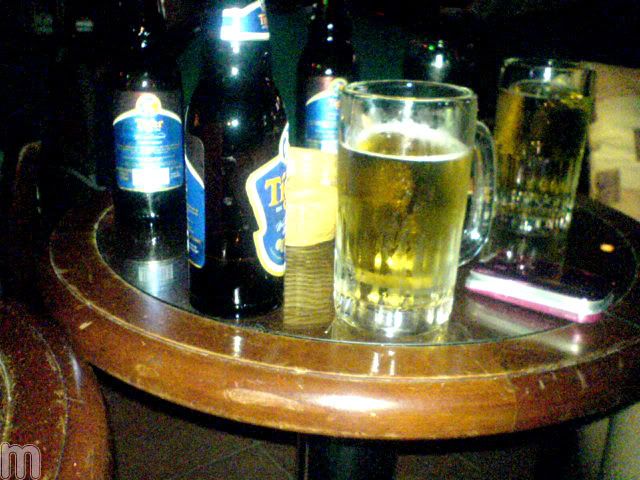 then we went to Penang Swimming Club
for a chitchat and just to chill for a bit with
Jason and Justin.
Two silly twin half ah mo, half chinese brothers they are.
Always fighting LOL.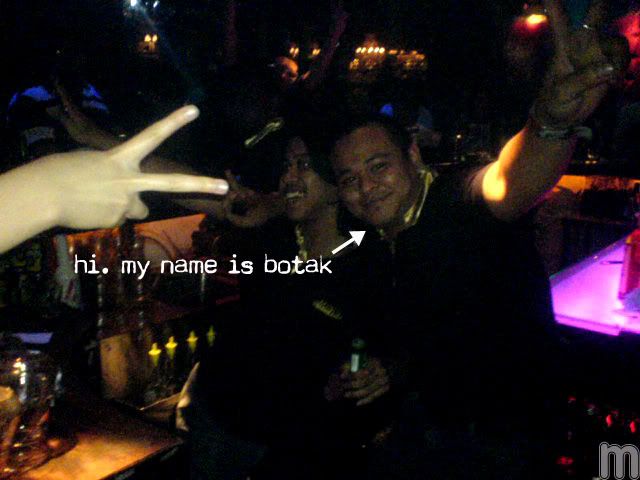 then we headed off to
party
!
oh yeah, meet Botak. Super nice guy :)
there're more pictures in Jason's iPhone though - camera quality
shucks.
I want one of those phones!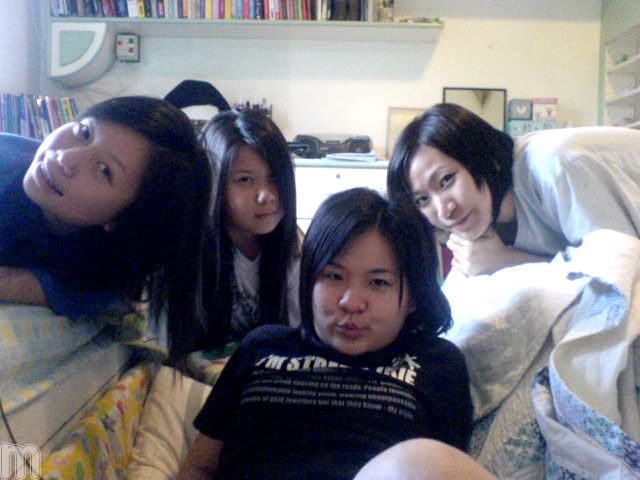 the morning after.
no make up; just plain us! eh, can you even recognize who's who or not?
it was so much fun; all the late night chats and FOOD we had,
regardless of the mindset that we all wanna fit in that size 2 dress.
i will be

away

for a good

7-9 days

on Thursday/Friday/Saturday


*pffft*

my parents cant make up their minds.