first of all,
i will be editing my

"LINKS"
later tonight and tomorrow;
adding new URLs, adding new people's blog, and removing old broken/non-used ones.
so please drop me a comment if you want your new link to be included! :)
or just remind me that i have to change your URL!
thanks ya.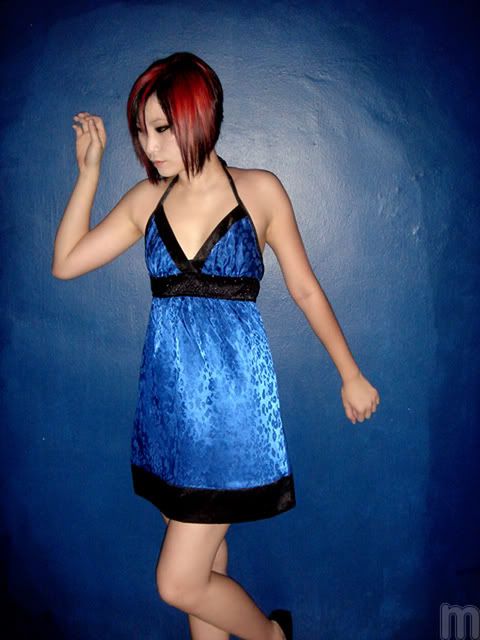 this was what i wore last night :)
blue
and
red
- talk about contrast, baybehh!
one of the walls in my room is painted dark blue, if you don't know.
i kinda like this picture,
tell me what you think!
ive just completed editing pictures from last night's party.
check back later tonight or tomorrow to see what happened,
and to see pictures of me with my friends;
i mean, that's why you're here for right? lol.


if not, just say yes to make me happy la :D



next picture will probably shock you to death..
i got a horrible, horrible
sunburn
a few days ago.
gatal la

, i wore a tube top to the beach.
now i have like 2 color tones on my body :(
took this a couple of days ago in my hostel.
i know i dont have an hourglass body shape;
but OMG look at my tan line!
THAT is not a white/beige top okay.
IT'S MY SKIN.
damn. im late for a party!


and i havent even showered.
hahahahaha :D