and so, my bangkok post has come to an end

(hooray?)


anyhow, i feel a tinge of guilt for not being as active as i was in the blogosphere
it's
father's day
today, so i'm taking this opportunity to wish each and every father out there;
especially my dad.
:) i know that you've been through so much to provide for the family,
sometimes you would rather carry all the weight on your shoulder just to see us happy.
i know that i've been ignorant towards your advice sometimes,
and may cause you to worry so much about me with my slightly rebellious attitude.
you're always trying to cheer me up when i'm upset,
tell me - where else can i find some one to replace you?
i love you daddy! ♥
alrighty, back to siam.
fact #1 -
i put on weight during my bangkok trip NYAHAHHAA
look at how bloated my face was!
fact #2 -
it's a shame that i dont quite remember the name of the places we went to :( my bad!
DAY 4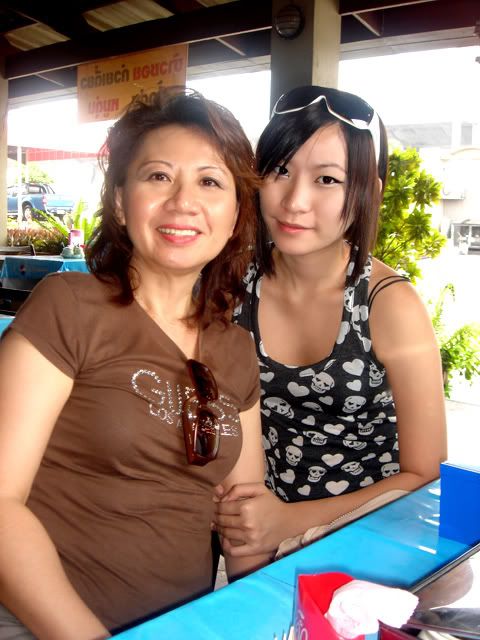 i look so sleepy and like i had an
overdose
- of FOOD.
anyway, we had brunch at some Thai stall by the road side,
it looked like
"koay teow thng"
but tasted way better!
we went to central world shopping mall
walked quite a lot that day as i can remember.
i kinda dig the phrase on the billboard there
"no matter what, it is our life!"
multi-story roads?
1 & 2 is for the trains
3 is for the pedestrians
4 is the main road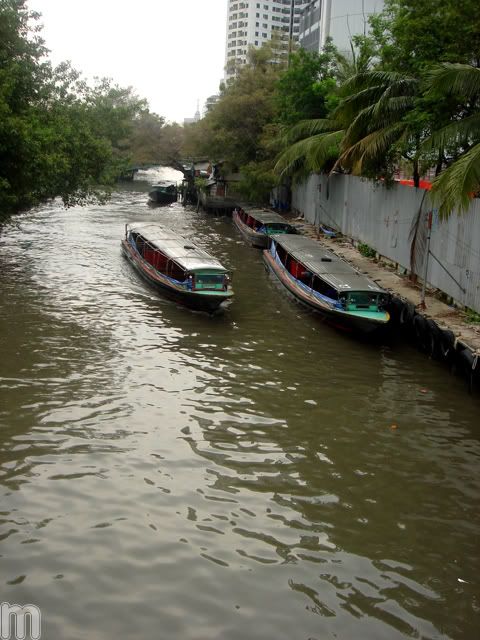 another means of transportation
by boat. WAY cheaper but the river's so darn stinky and polluted!!!!
and so, we went on a couple of tut-tuts, and continued walking.
and we walked. and walked. and walked. and walked.
until our legs couldn't take it anymore.
when the sun retired and the moon got back to work,
we walked ourselves through a typical night life street!
saw a bunch of bars, pubs, massage parlors and such
it wasn't a weird scene to see a tourist holding hands with a local Thai girl
(they're paid to like bring those tourists around and to you-know-i-know-lah)
it was actually gross because those Thai girls and trans-genders were obviously selling their bodies until an extent where they were dragging on your shirt and squatting in a very
obscene
yet alluring position while saying
"sir.. what can i do for you tonight"
EEEEEEEEEE

*freaks out*
DAY 5/6
i started to feel homesick. seriously.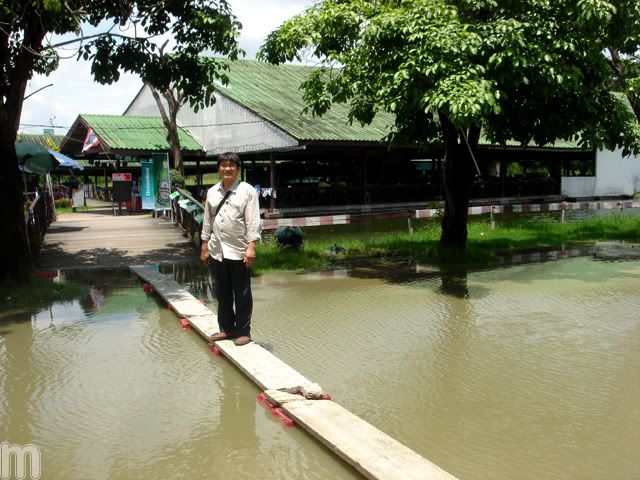 went for lunch at a 'floating' restaurant again; haha
actually it rained quite heavily the night before
and it flooded -
ankle deep!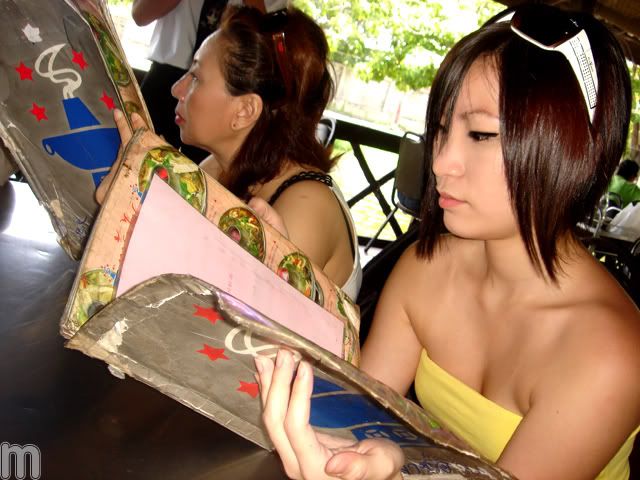 fooooooooooooooooooooooooooooodddddd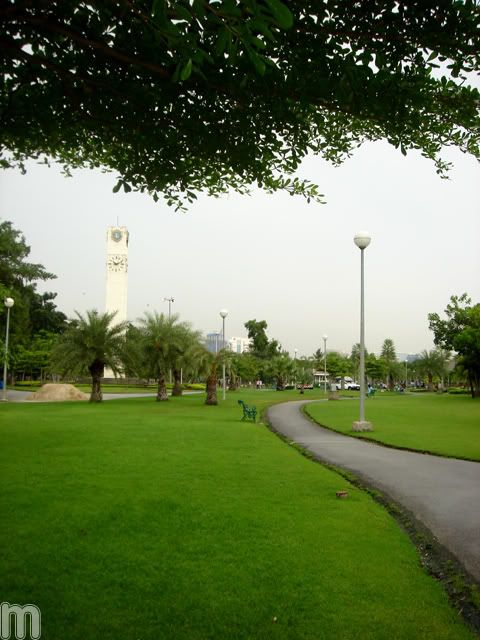 later on, we went to
Chatuchak Market
or more well known as the
"JJ Weekend Market"
walked through a really pretty park :)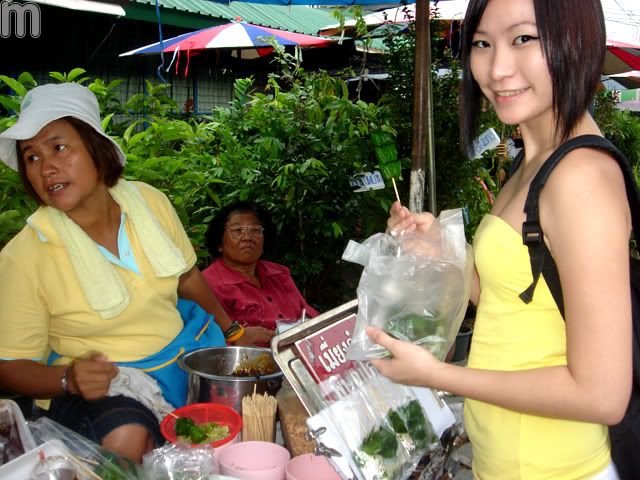 @ Chatuchak Weekend Market
bargains EVERYWHERE.
man, i wish i can like go to Bangkok every month or so to restock on my clothings.
anyway, i was buying this
i-donno-what's-it-called
Thai delicacy
it's wrapped in a leaf, with peanuts and such in it
it's really good!
we went back to Siam Paragon later on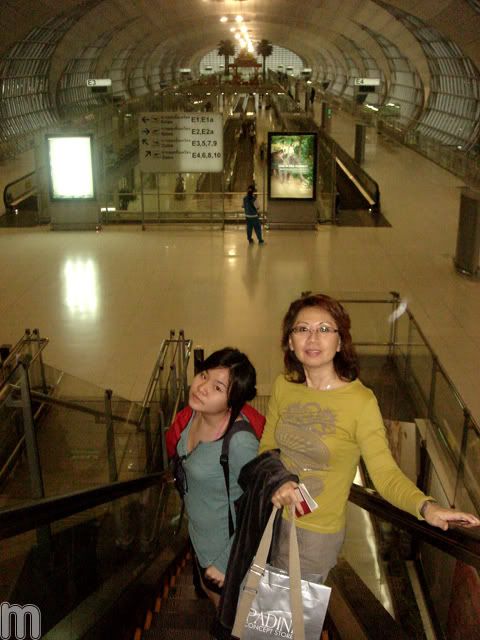 i am soooooooo glad that my parents decided to take the plane home
the train ride was just ridiculous!!!
oh my penang, how i miss thee!!!