OH-KAY!
i know ive kept you readers awaiting for this post for too long;
i'm sorry - there's just a lot going on for the past couple of days.
my mom just got discharged from Gleneagles Medical Centre this noon after an operation.
no worries though, everything went on smoothly :)
back to my Bangkok trip!
this post highlights day 2 and 3 of it,
i just wanna get over and done with it; about 15+ photos i think lol.
so let the photos load for 2 secs, and start reading!
DAY 2
family photo -
without my brother who's in sabah :(
off to SIAM Paragon!
everything is way too expensive there;
luxury items - branded goods.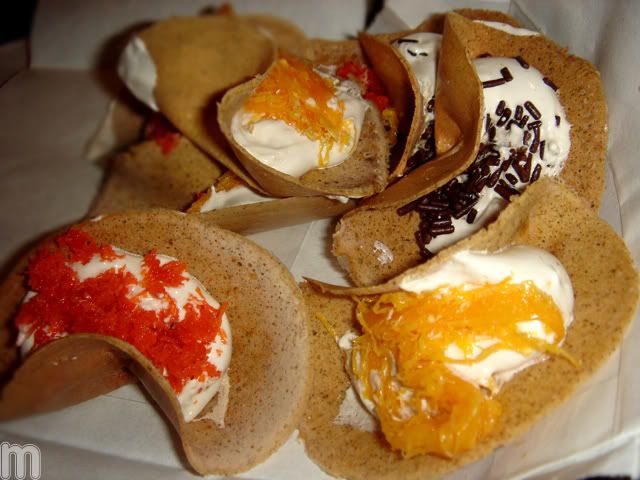 this one's my favorite though i have no idea what's it called!
sweet and crunchy at the same time :)
just plain YUMMMMEHHH!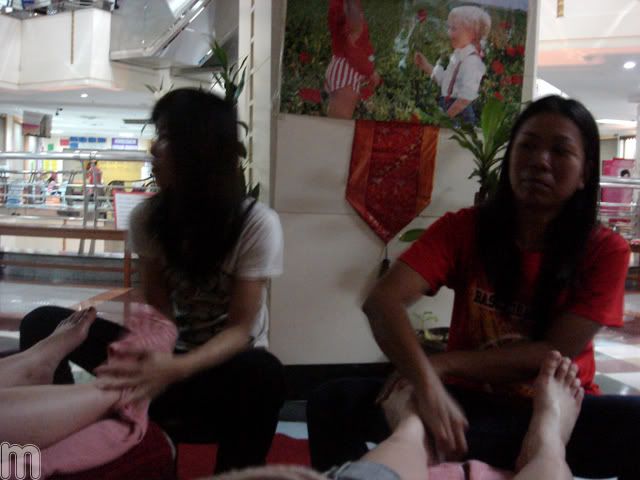 i remember walkin from street to street,
from one BTS station to another;
from one shopping complex to two other across the road.
what more could be more blissful than a 1 hour thai foot & shoulder massage!!!!
ONLY 129 baht!
ish.

so addictive.
DAY 3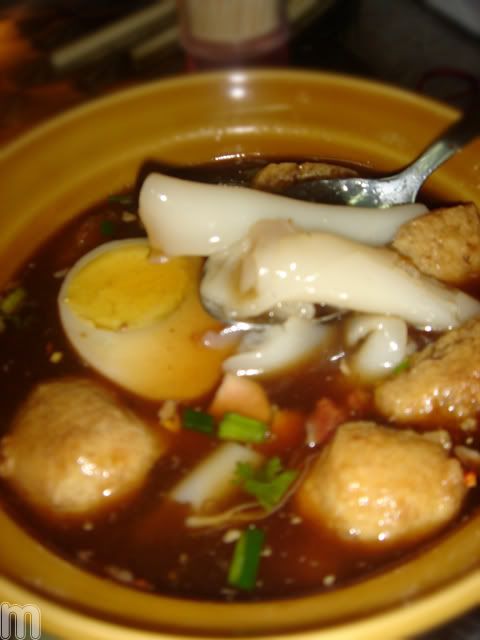 had this for breakfast!
"koay chiap". pretty good stuff;
you can even add sugar and salt and chili powder to it!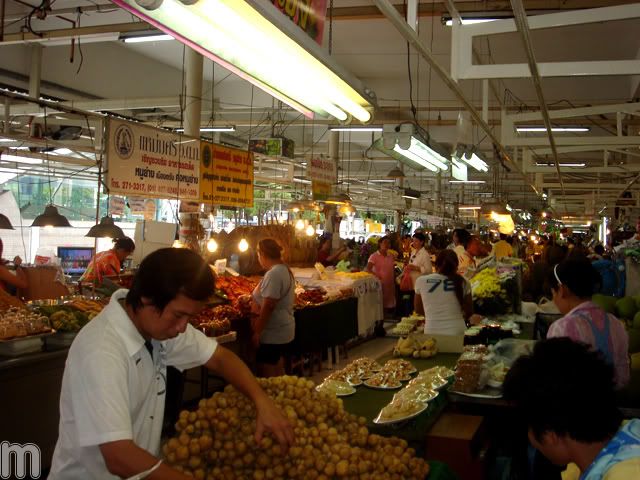 ooo market market!
"come madam. come see. fresh! only 10baht!
very nice."
after about 30 minutes -1 hour walk around that area,
our tummies started to grumble!
thank goodness there was a food stall in the market area
so we stopped by for a bite!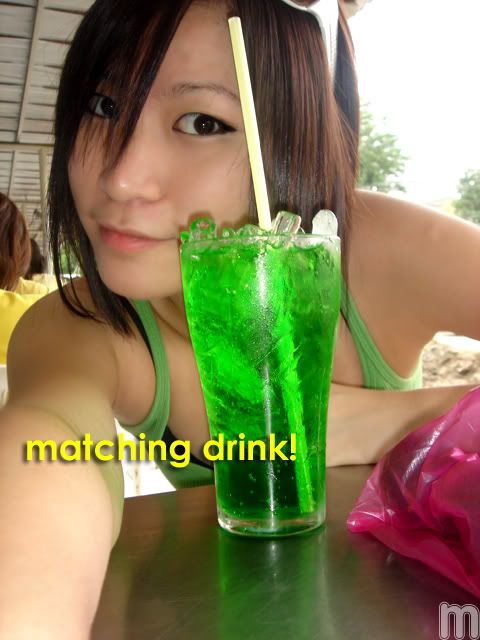 it was such a hard thing trying to communicate with the Thai people
especially when they speak so little english
and the only sentences i know in Thai is
"sawadeeka"
(hello)
and
"ka khun ka"
(thank you) lol.
ANYWAY,
I wanted to order Grape Juice and
i ended up pointing north-south-east-west
and she still didnt get the point...
but she served me something beautiful :P
a drink that matches my green top!!!!
one of them Thai delicacies.




on our way to chinatown!
have u ever wondered;
why does almost every country in the world have a place called chinatown?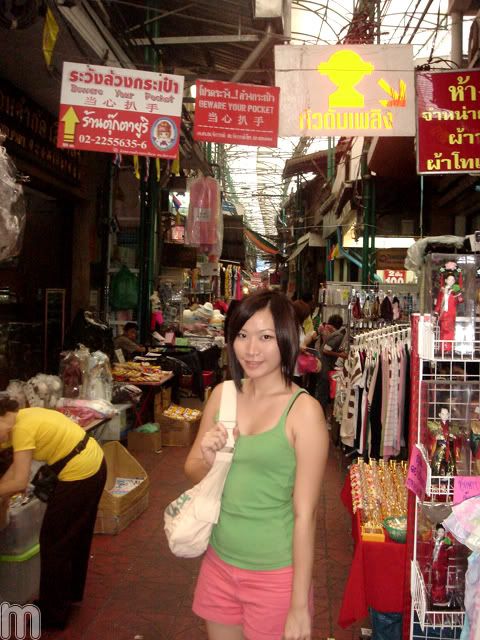 i look SO tired; that's cuz we did some serious shopping and walking that day!
EVERYTHING IS SOOOOO CHEAP!!!
couldnt stop buying!
i wanna go back there n buy somemore!!!!!
my legs were so sore from all that walking;
thank God that uncle Alan came to the rescue
picked us up for dinner near Hwai Hwang or something
a floating thai restaurant with a live jazz band!
AWESOME
ain't it :)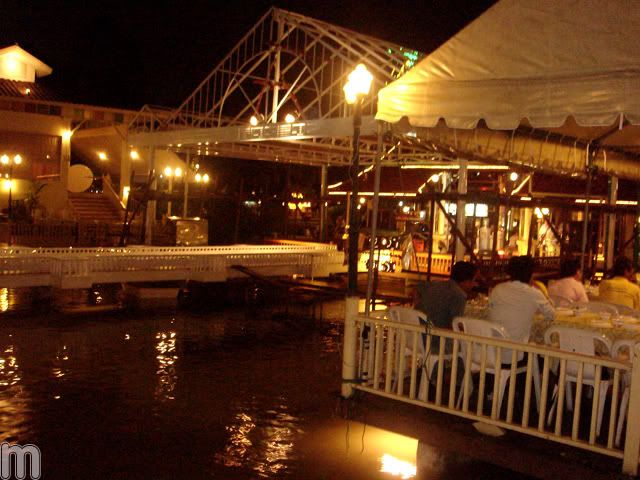 part of the restaurant
i was too sore to get up and snap photos of it lol
fishhhhhhhhhhhhh
and it's gooooooooooooooood
nothing beats the taste of this baby!