make love, not war
make music, NOT missiles.
this is no good. no good at all..
i've not been updating for a week now and where are all my readers? :(
i can't even impact them to come back and check if i've updated for the past few days?
sheesh.
talk about me being
sucky at relationships
;
i cant even maintain the number or visitors/readers to my blog.
i realized that it has deteriorated -
BIG TIME!
anyway, i've been away to the island @ my aunt's
once again, my durability to be connected to the online world was very much challenged.
nevertheless, i have heaps and heaps to blog about!
and zillions of pictures to share!
on thursday of last week, we had a band jam session at
The Realm
and oh yeah, most of the photos in this post is taken by
Willazz
[

credits! click to his blog]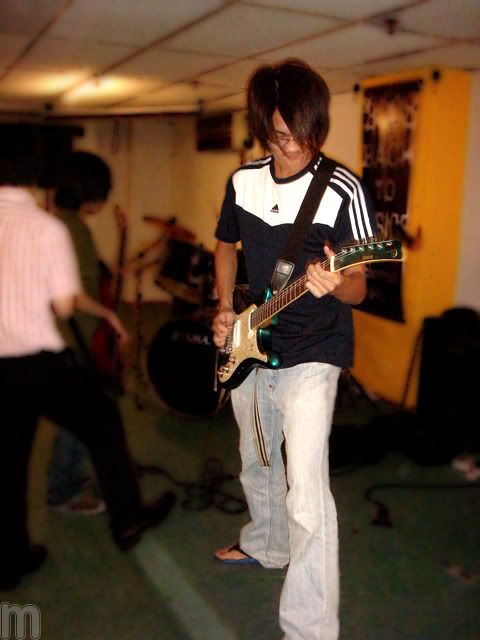 Rui Yang a.k.a Radius doing his thing
Thomas and me
i dont know why i look so serious, wei -.-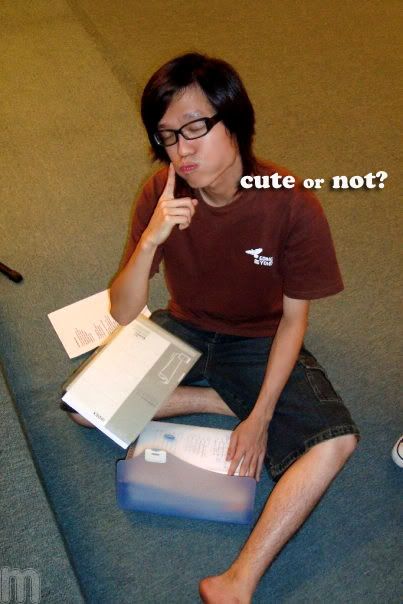 let's end this post with this picture, shall we?
rotfl
my 2nd year in University starts next week
shucks.